Over the course of 2021 we spent time considering what our vision and values are. Our vision is to be: 'All ages, all cultures, living together in Jesus'.
We have four values:
Centred on Jesus: our lives are rooted in God's Word, prayer and worship of him.
A people of generous welcome: we listen to, learn from, and value all ages and cultures.
Sent out: we share God's Good News in our words and actions.
A people of service: we live out God's justice, compassion, and care for all creation.
We use these values to shape our life together.
For the next couple of years we have three areas of focus:
Growth: in numbers, depth of relationship with God and each other, community engagement.
Intercultural Worshipping Community: we are continuing to work on being an intercultural, intergenerational, missional church.
Families: we want to help our children and families encounter God, serve families in the community, and work closer with Hope Hamilton and Kestrel Mead schools.
We are a Church of England church, serving the community of Hamilton. The church was started in 2004 when building of the Hamilton estate entered its second phase and have met in Hope Hamilton School since it was created. We are part of a wider group of churches in Humberstone and Thurnby Lodge (the Ascension Team) and share a close connection with them. We are part of the Diocese of Leicester and are one of the churches in the Intercultural Worshipping Communities project. As part of the Church of England, our faith is expressed through our worship and the basis of faith is the Apostles' Creed
Here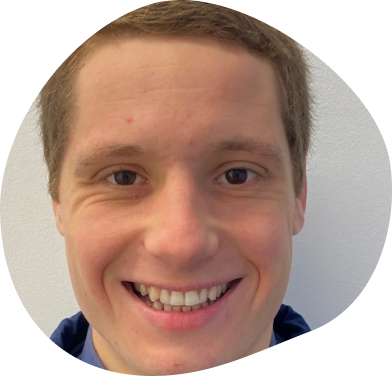 Ed came to Hope Hamilton in September 2020 from Liverpool where he had been a curate. He is married to Zoë, loves reading, sport, and food, and is passionate about helping to grow God's Kingdom. As well as his role at Hope he is involved in local and national vocations work and intercultural church planting. [Contact Ed]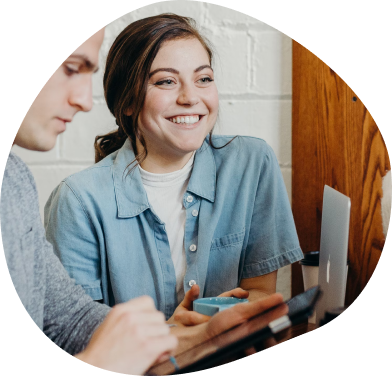 Ailsa is training to be a vicar part-time and joined us with her family in September 2021. She is part of the leadership team with the churchwardens and has a particular focus on helping us to live out our church values.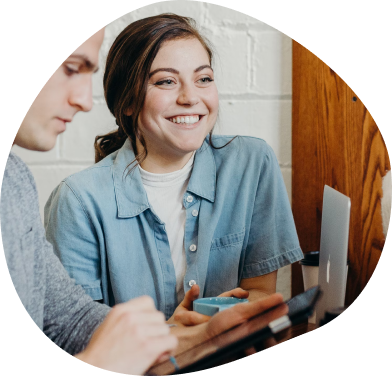 Intercultural Worshipping Communities Enabler: Suzanne Hanson (currently on sick leave)
Suzanne is employed by the Diocese of Leicester and spends one day a week working with us at Hope. She is also part of the leadership team and helps us think through how we can keep growing in being an Intercultural Worshipping Community. Suzanne also worships with us on a Sunday with her family.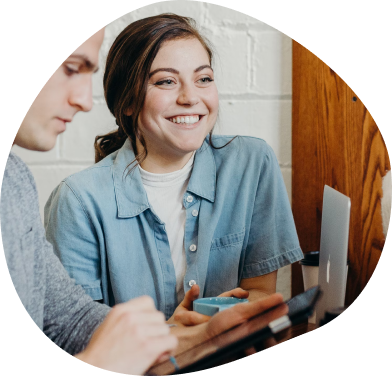 Churchwardens: Jude Donald and Clare Cole
Churchwardens are elected each year and share in church leadership with the vicar and the PCC. They are responsible for various practical duties during the Sunday service and throughout church life. They are key colleagues for the vicar and pastoral support for the whole congregation.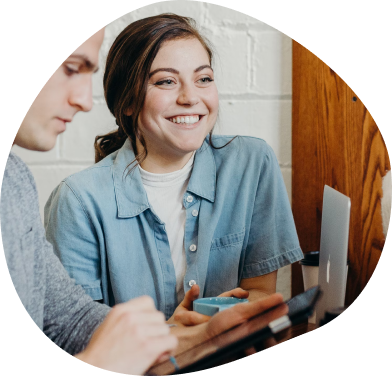 PCC: Churchwardens (see above), Debbie Chaloner, Mayo Jolaoso, Wai-Wing Wan
PCC members are elected for a three-year term and share leadership of the church, especially acting as the legal trustees. The PCC are called to co-operate with the vicar to promote the whole mission of the church: looking after people, sharing God's Good News, helping the poor and marginalised, and building good relationships with other churches.
The relationship between Hope Hamilton Church and Hope Hamilton Primary School is the expression of God's love for this community. The partnership exists so that we can realise each other's aims and benefit everyone in Hamilton. Members of the church supported the school to develop and capture the school vision based on John 15:12 – 'Love one another as I have loved you'.
We live out this vision in partnership: at the most basic level, we share a space! The school's Hall and Community Room are where the church meet weekly for worship, prayer and church events.
Other practical ways that the church-school relationship is shown are:
Members of the church act as Foundation Governors on the Local Governing Body and Members on the Board of Trustees
There are regular visits to the school by members of the church
Collective Worship on a Tuesday is led by Rev. Ed
We work closely together to support members or families of the church and the community during times of need
We pray for each other
Members of the church enable the school to role model the Christian ethos and what it is like to be in a Christian community founded on love and acceptance
The church upholds and supports the vision and values of the school
The vicar fulfils an important pastoral role for children, staff and families
Support the delivery of the RE curriculum and deepening children's spirituality
Enrichment activities e.g. Thy Kingdom Come week, attending school special events, support with prayer activities, holiday clubs, after school clubs, family events
The relationship between the church and school is supportive and mutually beneficial. The connection is widely valued and acknowledged by all members of the Hamilton community.
Fiona Brooks: Headteacher of Hope Hamilton School.